CCRAA Online Swap
---
BROWSE THROUGH THE LISTINGS AND FIND SOME REALLY GOOD BARGAINS.
BE SURE TO BOOKMARK THIS PAGE AND CHECK IN TO IT OFTEN, AS IT IS
ALWAYS CHANGING.
AND…….IF YOU WOULD LIKE TO SELL SOMETHING, JUST GIVE ME A CALL (BILL)
AT (906) 337-2546 OR E-MAIL ME AT: kd8jam@charter.net
GIVE ME THE MAKE, MODEL, AND CONDITION OF YOUR EQUIPMENT AND THE
ASKING PRICE. IF YOU DON'T WANT THE PRICE PUBLISHED JUST STATE "CALL
OR WRITE FOR PRICE"….AND BE SURE TO GIVE YOUR TELEPHONE NUMBER OR E-MAIL
ADDRESS. ALSO GIVE THE HOURS YOU CAN BE REACHED.
THIS SERVICE IS FREE FOR EVERYONE, A SERVICE OF
OUR RADIO CLUB, "THE COPPER COUNTRY RADIO AMATEUR ASSOCATION,INC.
______________________________________________________________________
For Sale

Henry 2K3 Linear Amplifier
1 KW 80M thru 10M
Low hours 3-500Z tubes
wired for 240V, but will run on 120V
$625

Jeff W9GY 337-4158
jeffw9gy@pasty.net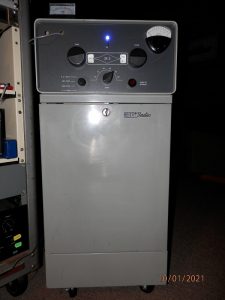 ——————————————————————
FOR SALE
Click on link. KC8RGO EQUIPMENT FOR SALE
——————————————————————
FOR SALE
Kenwood HF XCR TS-520-SE solid state except for finals, built in power supply.
Kenwood remote vfo 520s.
Kenwood speaker sp-520.
Kenwood digital display sg-5.
Kenwood hand mike ts-5-.
Tokeyo HF antenna tuner.
Heath kit 1k dummy load.
Transel HF watt meter.
Long wire 80-10 antenna.
All appropriate manuals.
All necessary connecting cables.
Station checks out and in ready for use as it. Looks good.
Asking $350 or best offer.
Any questions you may call Luke Baranowski KD8DKF at (906)369-1619.
——————————————————————
FORYOUR AD TO BE PLACED HERE. GOOD RESULTS! TRY US!
CALL: "BILL", KD8JAM at (906)337-2546, or E-Mail: kd8jam@charter.net
You'll be glad you did!